Cache for everyone, whether logged in or logged out, with an empty cart or a full one!
Accelerate your OpenCart store and keep your customers coming back.
LiteSpeed Cache for OpenCart 2.3 and up includes a sophisticated tag-based structure. This system allows a targeted cache purge to be triggered when product data, including category or manufacturer, has changed.
Use ESI to "punch holes" for personalized content on public pages, and serve fully-cached content to both logged-out and logged-in users. ESI also allows you to cache shopping carts, even after items have been added.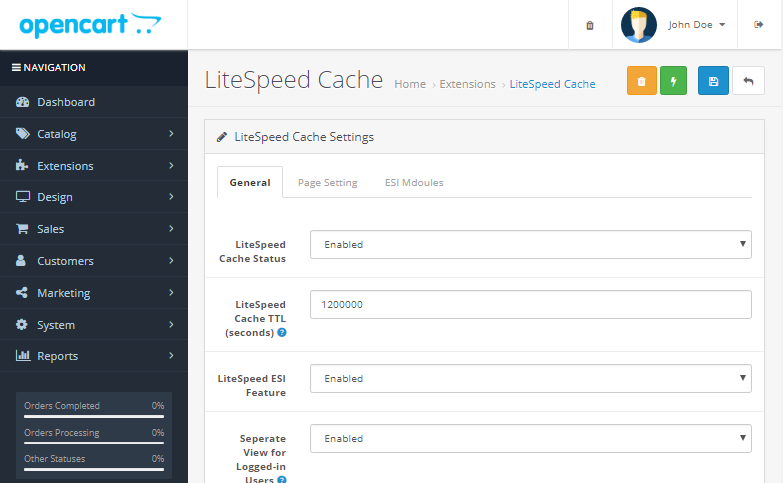 Server-Level Full-Page Cache
Tag-Based Caching and Purge
Multiple Languages and Currencies
Rebuild the Cache from Sitemap
Cache for Logged-in Users
Caching for Shopping Cart
Highly Customizable
Support for OpenCart 2.3 and 3.0
Integrated into LSWS and Web ADC
OpenCart Cache Wiki
All you need to know about installing, configuring, customizing, and troubleshooting OpenCart Cache.